Well, one day it seems like the world is falling apart....and then the next the sun is shining and all is right with the world!
I am so extremely fortunate to be featured on Quilt Story this fabulous Veteran's Day!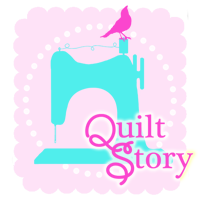 And I am so thrilled that sweet Megan and Heather chose to feature the quilt I made for Baby Harrison :)
I met Baby Harrison for the first time earlier this week. What a precious little guy and of course his mom, Lora, doesn't even look like she had a baby or even a bit dazed by the whole ordeal. I am certain a couple of weeks after having a baby, I was not fit for human eyes!!!
Thanks for the lovely words, Megan and Heather....I am feeling very loved :)
Happy Friday and Veteran's Day! Thank you to all our Veteran's for their service to our country....thank you, thank you!